The University of Nairobi was privileged by the visit of the ARUA Secretary General Prof. Ernest Aryeetey who has begun a tour of six member universities in East Africa. He will be holding a series of meetings with the ARUA Coordinators/Spokes at the University of Nairobi.
Vice Chancellor, Professor Stephen Kiama, UoN with the Prof. Ernest Aryeetey  Secretary General ARUA.
Vice Chancellor, Professor Stephen Kiama and senior management team  met with Prof. Ernest Aryeetey  on Wednesday, 31st August 2022
In the meeting with Professor Kiama, Professor Aryeetey briefed him about various developments at ARUA and sought his support for several proposed initiatives under the new ARUA strategic plan. They discussed the requirements for effective implementation of the strategic plan, the proposed decentralization of the network by broadening the level of engagement through platforms for Deans and other university leaders, the upcoming meeting of ARUA Vice Chancellors in Cape Town and the meeting with Rectors, Presidents, and Vice Chancellors from the Guild of European Research-intensive Universities. Professor Kiama pledged his support for all the initiatives and assured Professor Aryeetey that the planned review of the UoN strategic plan would be designed to align with the ARUA plan.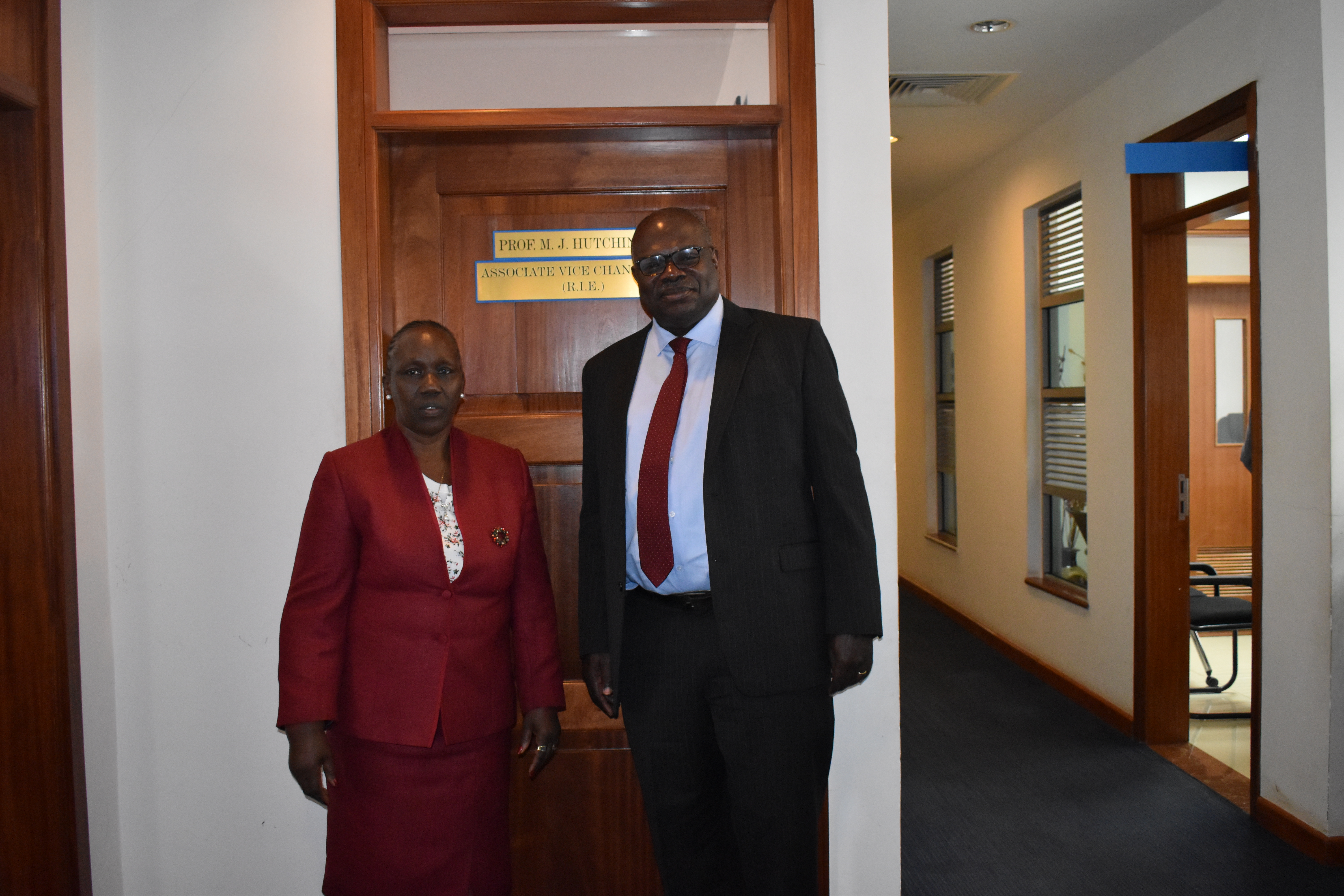 Professor Margaret Hutchinson AVC(RIE) and Professor Aryeetey
Professor Margaret Hutchinson AVC(RIE), Professor Justus Munyoki Director Research, and the Data Team.
Associate Vice Chancellor for Research, Innovation and Enterprise, Professor Margaret Hutchinson also held meeting with Professor Aryeetey  and the Director for Research and Enterprise, Professor Justus Munyoki to discuss the Carnegie-sponsored data-gathering and benchmarking project. In attendance were members of the Nairobi data team. The team assured the Secretary-General of their commitment to the project on a long-term basis.
Professor Margaret Hutchinson and  Professor Ernest Aryeetey in meeting with and representatives of ARUA Centres of Excellence at Council Chambers UoN Towers.